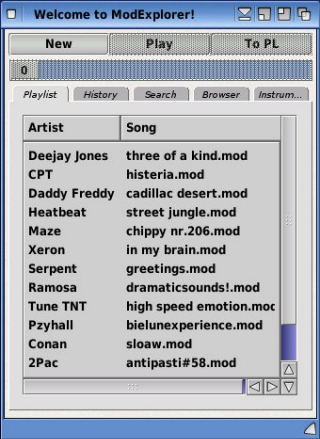 This is the classic version of the ModExplorer series.
It's targeted to the Classic AmigaOS 3.x operating system.

Important functions are included into the ModExplorerME: history, playlist, search- and browsingfacilities.
Some other functions were dropped or adapted to not overload the classic 68k-cpu.
The ARexx-scripts are disabled.
Playlists are reduced to only one playlist.
Search-function is reduced for searching for artist and songs quickly.
All graphics were taken out of the packet to reduce loading time.

This gives you a functional and faster Mod experience!


V1.1 Just fixes some small bugs.
As always, I wish you much fun while exploring the world of modules!

Best regards

---
Download ModExplorer

Select your Operating-System:


OS3

OS3_FPU

WarpOS

OS4

MorphOS

AROS