Home

My projects

ModExplorer
AmiBrixx
ArtBase
ComicOn
LookingForXmas
V-Trainer

Pagenews

December, 20. 2022
ComicOn V1.4 uploaded

---

August, 20. 2022
V-Trainer V1.12 upladed

---

August, 19. 2022
Updated V-Trainers vocabulary, Green Line 4 added

---

December, 30. 2021
ModExplorerCE V1.1 uploaded

---

November, 30. 2021
ModExplorerNG V3.82 uploaded

---

Page history

Visitors since
August 18, 2019:
481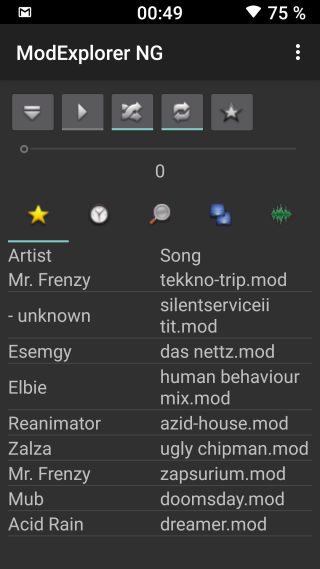 This is the mobile version of the ModExplorer series.
It's targeted to the Android operating system.

Enjoy the world of music everywhere you want!
ModExplorerME is a specialized mobile version of ModExplorer.

Important functions are included into the ModExplorerME: history, playlist, search- and browsingfacilities.
Some other functions were dropped or adapted to better suit to mobile devices.
So there are (of course) no ARexx-scripts available.
Playlists are reduced to only one playlist.
Search-function is reduced for searching for artist and songs quickly.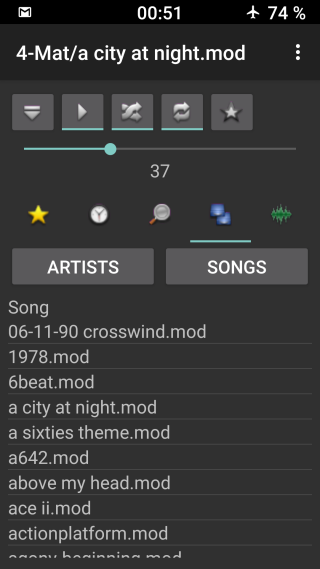 As always, I wish you much fun while exploring the world of modules!

Best regards



---

Download ModExplorer

Select your Operating-System:


ModExplorer-arm7.apk

ModExplorer-arm8.apk
---

You like some of my projects? Why not donate a small amount?


Page Copyright 2017 - 2022 J. Renkert. Handmade On Amiga